The Civics Center
// freelance // feb 2021 - now

The Civics Center is a non-profit organization based in Los Angeles that educates high schools about voter registration. I began as a part-time graphic designer at the organization in February 2021. I have since created a light style guide and served as the organization's head graphic designer.

Deck Design:
Youth Democracy Leaders - LA
The Civics Center asked for a slideshow deck on Google Slides that organized the information collected once their youth program Youth Democracy Leaders- Los Angeles (YDL-LA) had finished. The deck was organized into three parts; About, Program, and Feedback. Each part was distinguished by a different color, and certain slides were designated as gradient slides to show the switch between categories. Besides the gradients made in Adobe Illustrator, each part of the visual system was made on Google Slides, allowing the document to be revised.



Pdf Design:
26th Amendment Campaign
To begin a fundraising campaign, The Civics Center (TCC) needed a well-formatted two-page document that described who TCC is, why TCC's mission is important, and how funding will further their efforts. Design choices were made considering that the document may be printed on personal printers, making a point not to include graphic elements that would require excessive ink.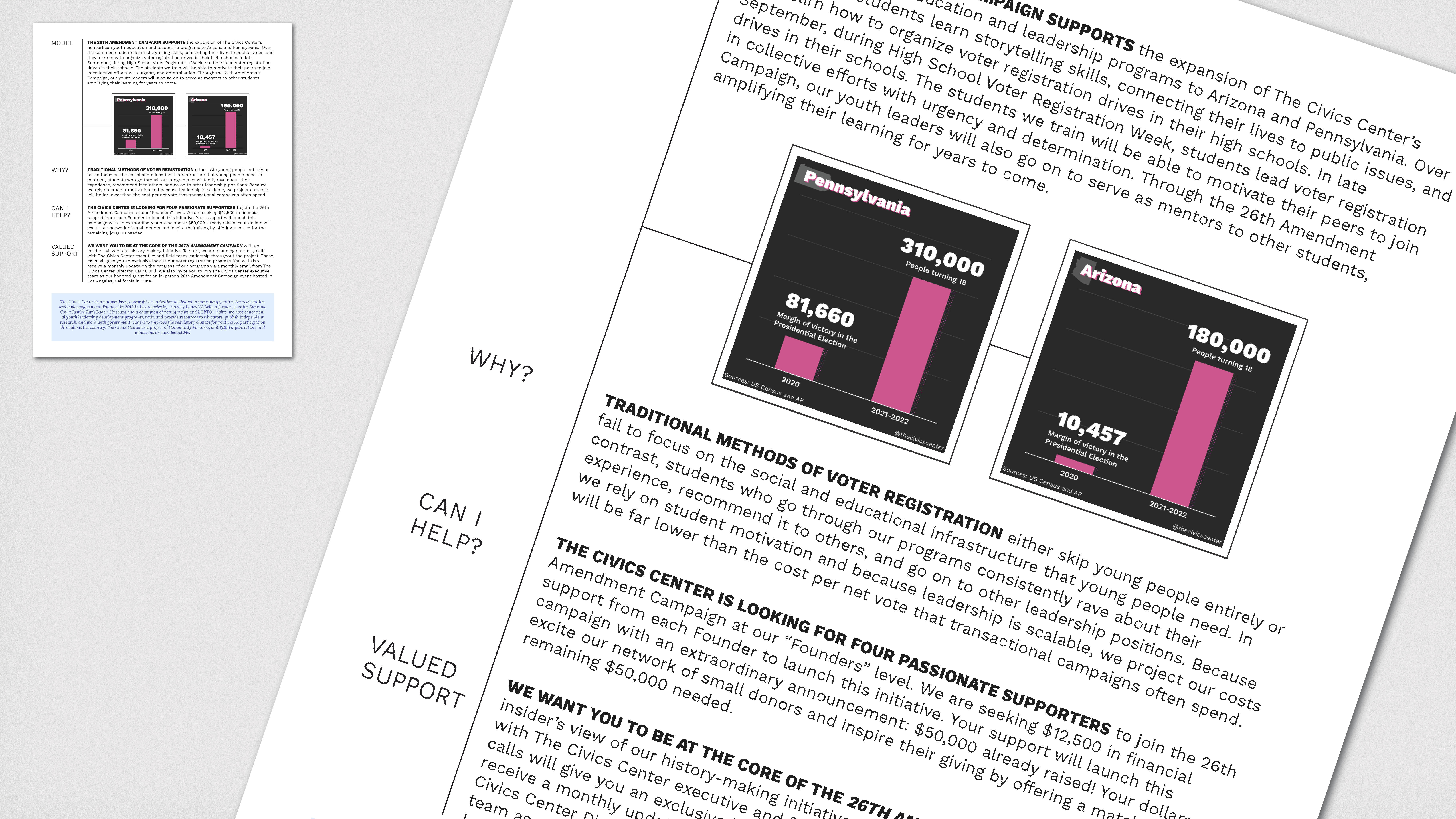 Event Campaign:
Future Voters Action Week; Summer 2021
Created a series of posts that TCC could use to spread information about their summer youth programs. The youth programs had 5 sessions, 5 time zones, 3 locations; the main task for these posts was organizing the many different sets of session information. Made a logo with multiple iterations. Chose a few different formatting techniques for type. Used a refined color scheme different from TCC's standard branding color palette. Created 1x1 formatting for Instagram and 16x9 formatting for Twitter and Email graphics.



Postcard Design:
Ask a Friend to Register to Vote
Designed for a postcard campaign.




Event Campaign:
Future Voters Action Week; Spring 2021
A much smaller effort than the Future Voters Action Week Summer 2021 campaign since it consisted of only one session. Expanded the event design to 1x1 Instagram format, 9x16 Instagram story format, and 16x9 Twitter format. Created templates for Instagram stories and Instagram posts (for example, posting a Zoom screenshot using the template).



Event Campaign:
50th Anniversary of the 26th Amendment; A Panel Discussion
Branding for a panel discussion. Created 1x1 Instagram post, 16x9 "Invitiation" used for an email graphic with all event information included, and a 16x9 graphic describing the event's panelists.




Event Campaign:
Introducing the Youth Democracy Leaders
Created a visual system / template to introduce each student participant of YDL-LA. Utilized glyphs for their arrow graphics. Color palette chosen using the eyedrop tool on participant's photograph.


Email Graphics:
Email Graphics
Different email graphics made for different intentions; "Honor RBG" gif to commemorate RBG's birthday, "Youth Voting Survey" to signal a survey attached in the email. "Welcome to the Club Virginia" to represent a change in Virginia's voting laws. "Action Alert" to inform readers of an important piece of legislature that they should be aware of.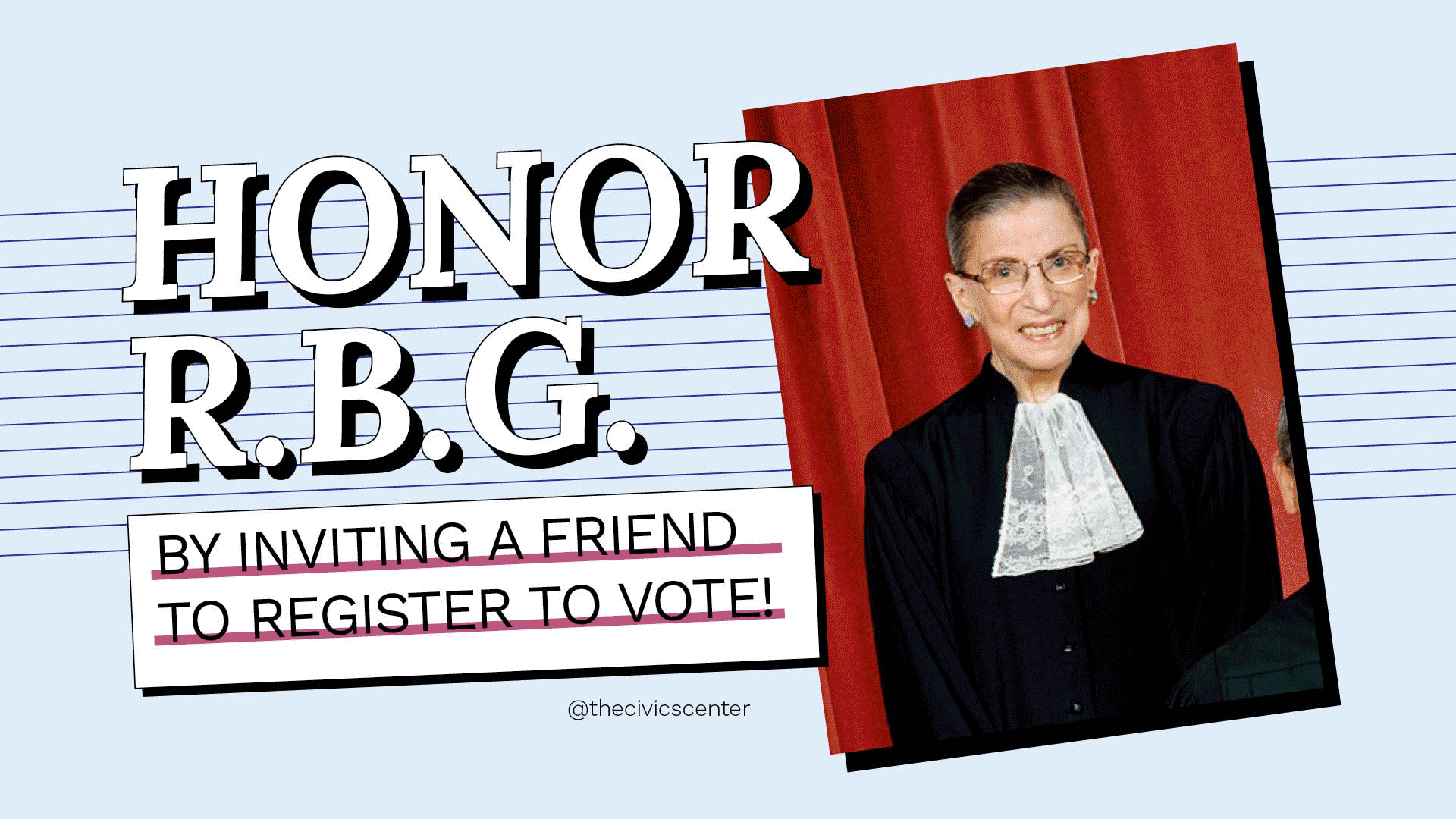 Event Campaign:
Black History Month:
An instagram campaign for Black History Month that educated on historical inspirational black figures as well as current inspiration black figures. Created 3 carousel Instagram posts, as well as a Black History Month gif.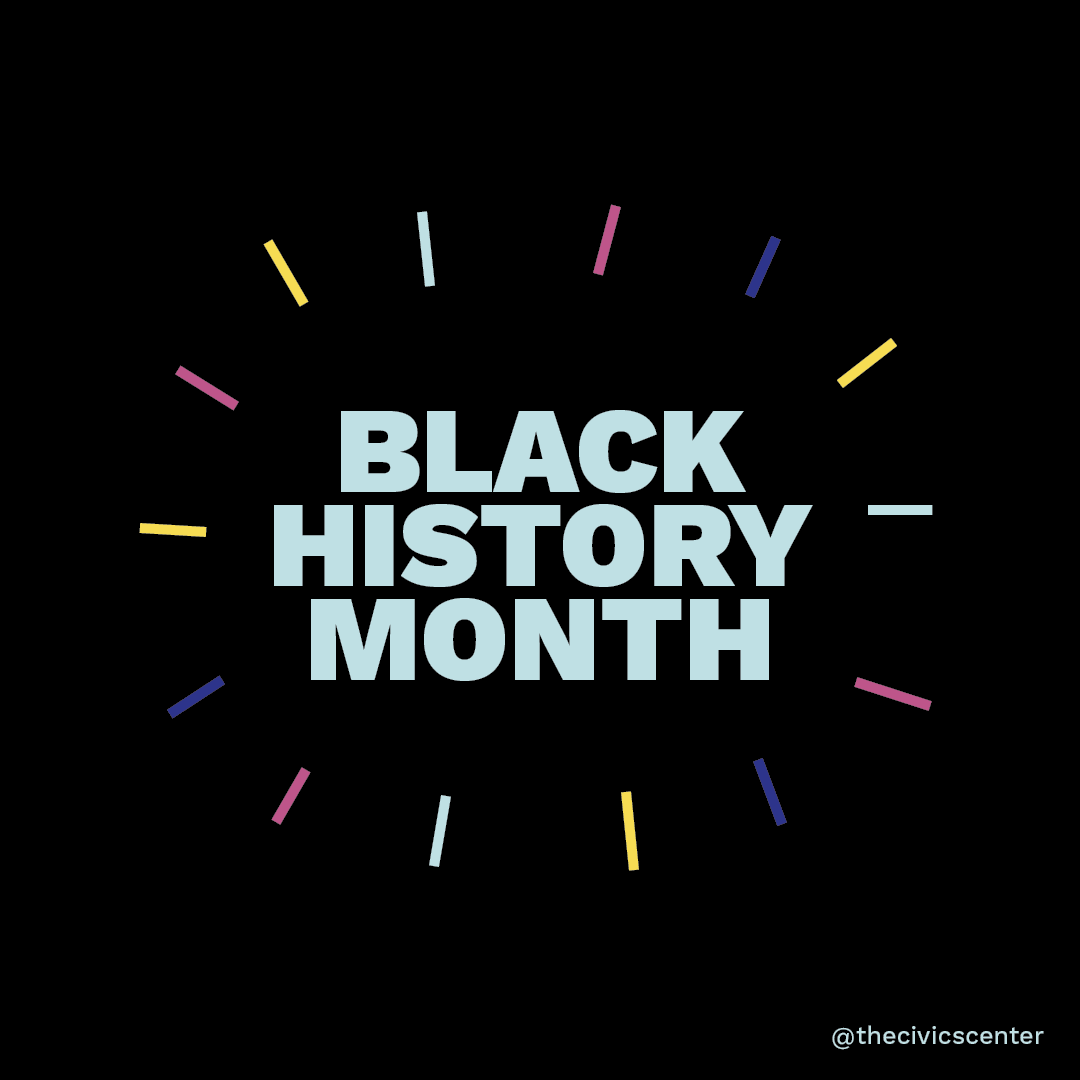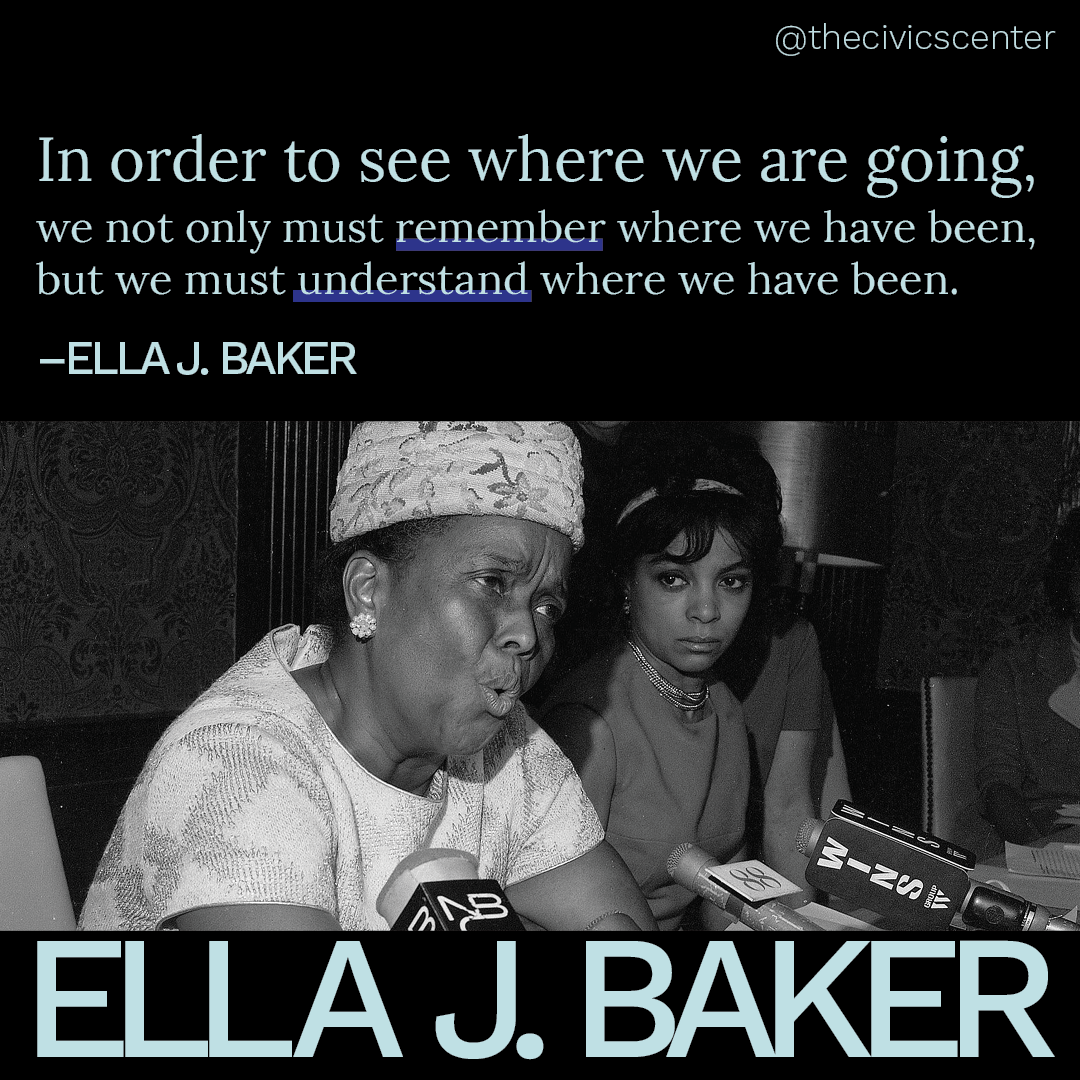 Graphics:
LA Quote Card:
Taking a quote from an LA Times Article, written by Laura W. Brill (founder of TCC) and Vicki C. Shapiro (TCC team member) and creating a 1x1 Instagram graphic, 16x9 Twitter graphic, and 9x16 Instagram Story.





Infographic:
H.R.1 Graphic:
A graphic to show how voting pre-registration laws look like currently in the US, compared to how they would look if H.R. 1 (a piece of legislation) became a law. Created a GIF for Twitter and a series of slides for Instagram.



Social Media Graphics:
Quotes, Stats, Statements
TA series of posts to promote TCC's March report. Particularly poignant quotes, statistics, and bold statements were chosen to emphasize in both Instagram format and Twitter.



Graphics:
Astrology:
12 Instagram posts for each astrological season.




Style Guide:
TCC Style Guide:
A very rough beginning to TCC'S style guide. Without one previously, as I began my graphic design work at TCC, I felt I needed a set of guidelines to ensure that my work and TCC's brand presence was consistent. Created on Google Slides (so it would be a living document) I wrote out the TCC'S colors, fonts, graphic elements, photo treatments.