TCC March 2021 Report
// freelance // March 2021
Most intensive project for The Civics Center yet!
The task was to create a visual system for their annual report; a document discussing the organizations mission with research to support further call for action.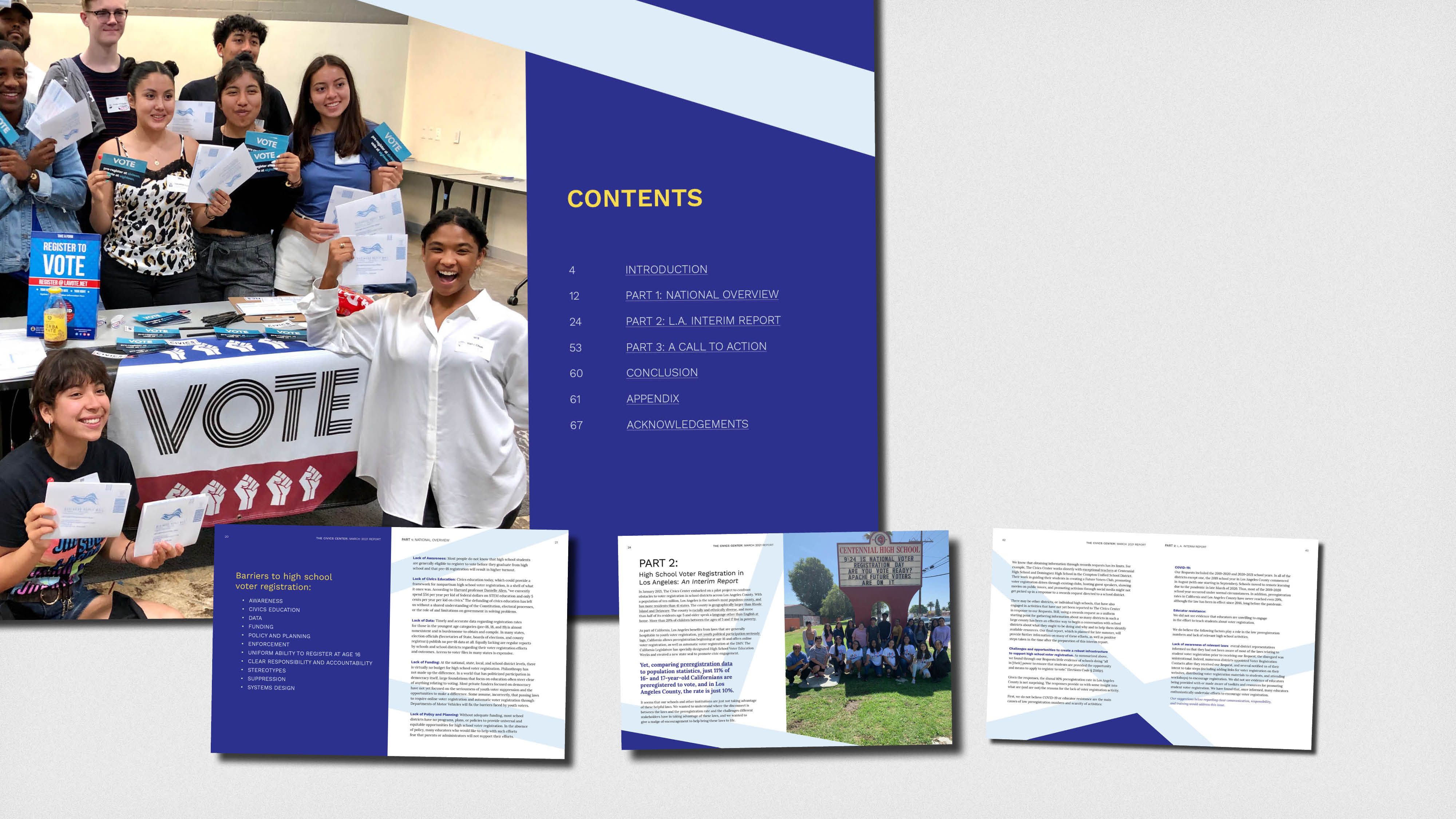 Originally a google document filled with hyperlinks and bulleted lists, the report came to life after it's layout design. By establishing a typographic hierarchy, grid, and visual system, the information became more comprehensive and digestable.
Within a week and a half, The Civics Center March 2021 report was completed and published on Issu (link listed below).
It was an impressive team effort. The final days before the deadline were a frantic mess of emails and zoom calls to make nitty-gritty adjustments to the paper.
The paper includes photographs, charts, graphs -- each thoughtfuly formatted into the dynamic layout design.
There are also a great number of hyperlinks throughout the writing that have been made interactive on the pdf, meaning one click will bring you to the website source.
This interactive element is also put to use in the report's Table of Content, as well as the Appendix. These pages include lists of further sections in the report; if you select a section title in the Table of Contents, the pdf will bring you to the beginning of the section.
My favorite page of all; The acknowledgments page. It was an enormous effort and The Civics Center team did an incredible job.
View the full report on Issu!